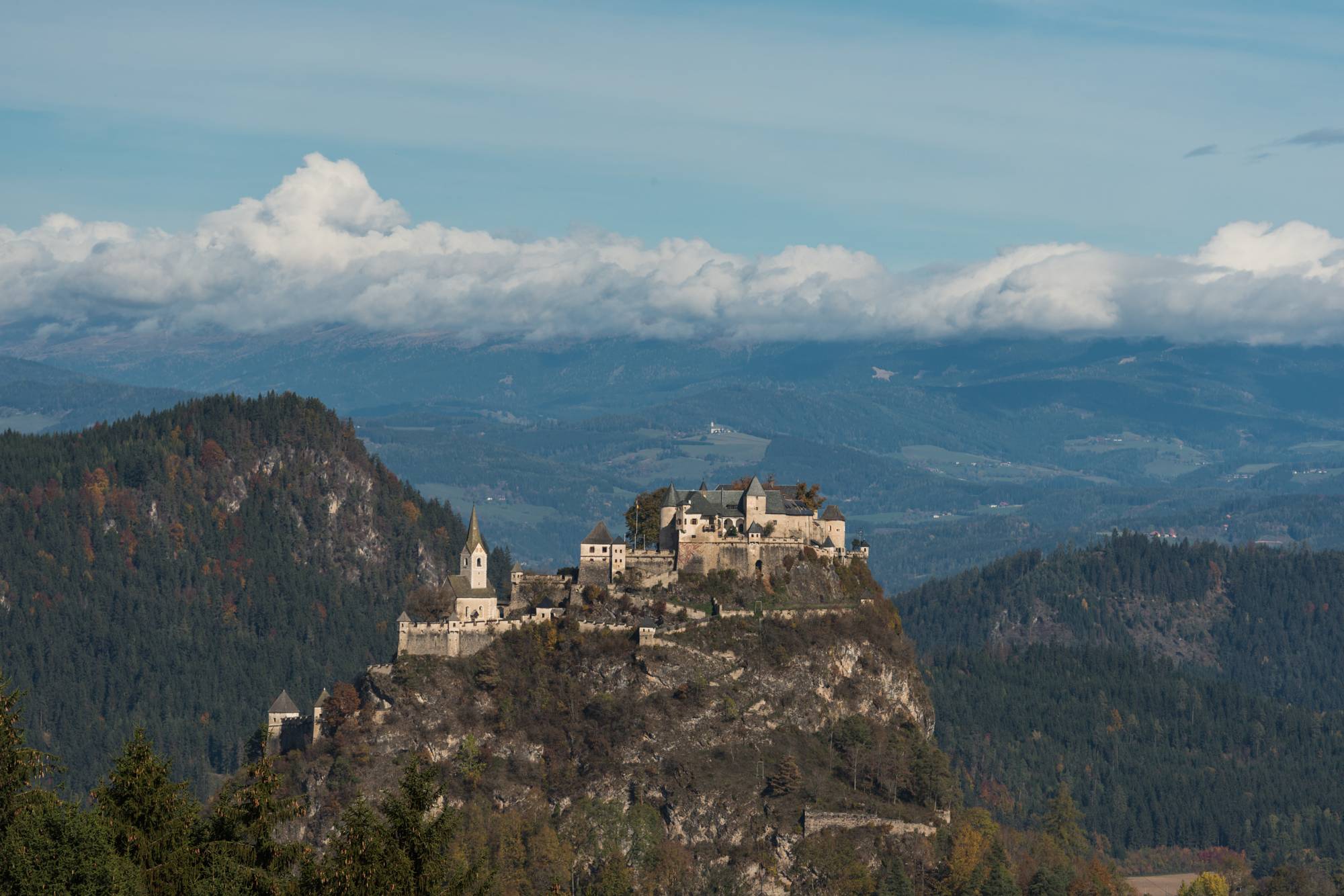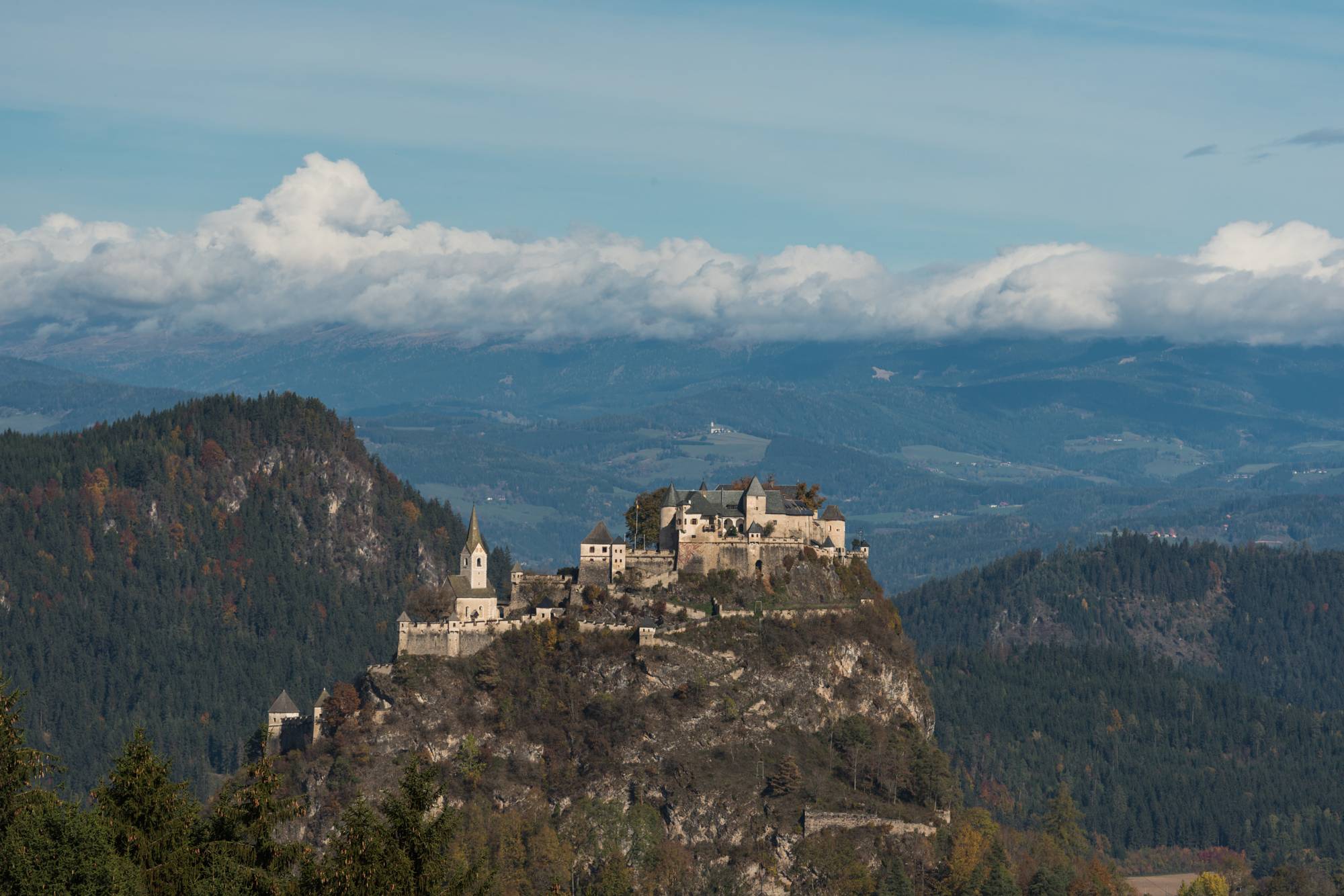 Hochosterwitz Castle
A historic experience
Welcome to Hochosterwitz Castle!
The armory, the weapons collection and the interesting picture collection from the Renaissance period testify to the history of this unique weir system. In addition to the possibility of climbing through the historically interesting 14 castle gates, you can also reach the castle with the Fürst-Max-Bahn.
An extensive cultural program with concerts, picture exhibitions and festivals invites the visitor to discover the diversity of the castle.
In the castle restaurant, visitors are spoiled with local Carinthian cuisine.
In addition to the interesting museum and culinary offerings, you can also immerse yourself in the world of medieval handicrafts at the castle.
Kontakt zur Tourismus-Info
Also worth visiting